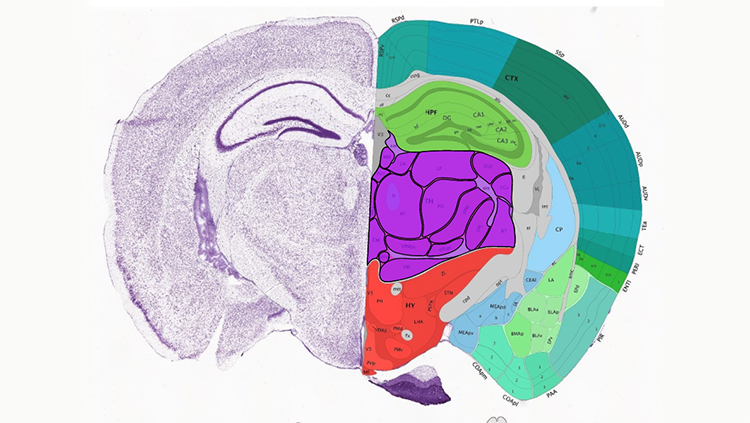 Neuroscientists are developing new ways to analyze vast amounts of data and promote a culture of sharing and collaboration.
The Brain Research through Advancing Innovative Neurotechnologies (BRAIN) Initiative has enabled federal agencies and private-sector partners to develop tools to accelerate discoveries and improve health. Learn about the research and innovations that are helping us to understand more about the brain.
3D Brain
An interactive brain map that you can rotate in a three-dimensional space.