Vision
Published

14 Aug 2020

Author

Calli McMurray

Source

BrainFacts/SfN
Your eyes aren't the only organs involved in vision — many parts of the brain work together to turn photons of light into a complete picture of the world.
Brain Bytes showcase essential facts about neuroscience.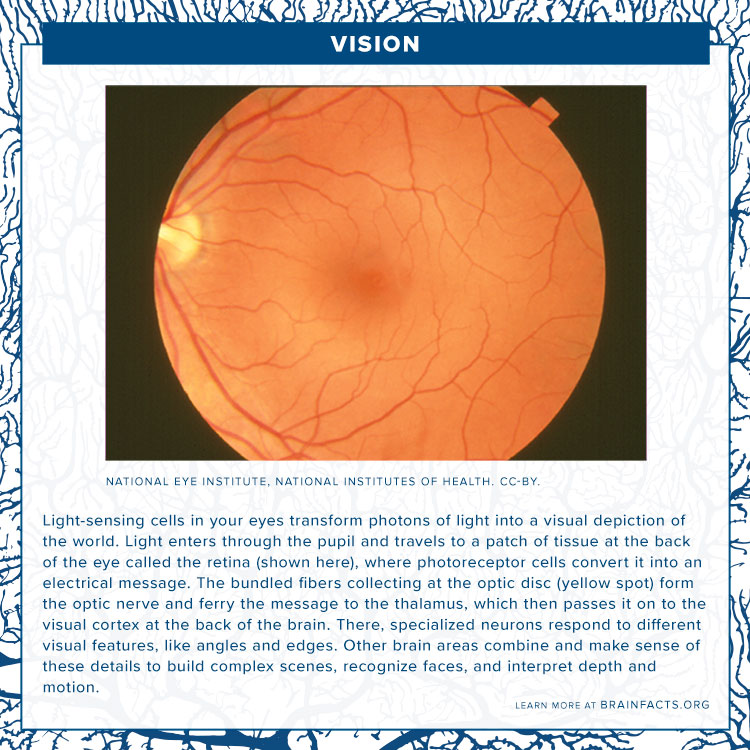 Design by Adrienne Tong.
Image by National Eye Institute, National Institutes of Health. CC-BY.